Photo Booth Madness from Sin City's Valentine's Fetish Ball!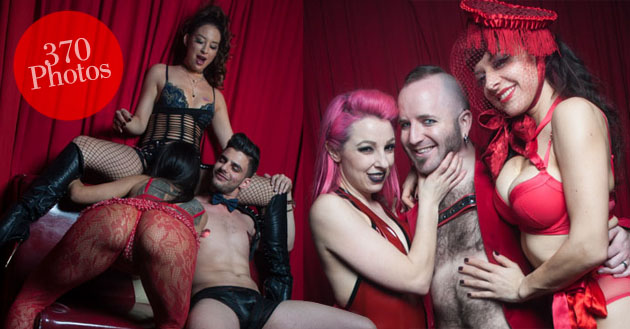 Vancouver's very own drag sensation Jane Smoker. Burlesque sensation Mimi Cherry from Montreal. The sultry siren Audrey Hipturn from Ottawa. All combined for a stage show tour de force that left hearts and minds racing. Sold out and at capacity by 10 PM, Valentine's Sin was an absolutely electric party with a fantastic vibe from beginning to end, with fetish friends new and old uniting at our kinky crossroads for the time of their lives. Sin City loves each and every one of you! Now browse through this gallery and marvel at how sexy you all are!
All photos by Deadly Photography – if you would like a high-rez digital file or a printed glossy, please visit Deadly Photography at their Facebook Page and send them a message!
Note that you can use the left and right arrow keys on your keyboard for fast scrolling through the gallery once you are in the image pop-up display browser window!
---