July 27 – 12 Year Anniversary Sextravaganza @ the Commodore Ballroom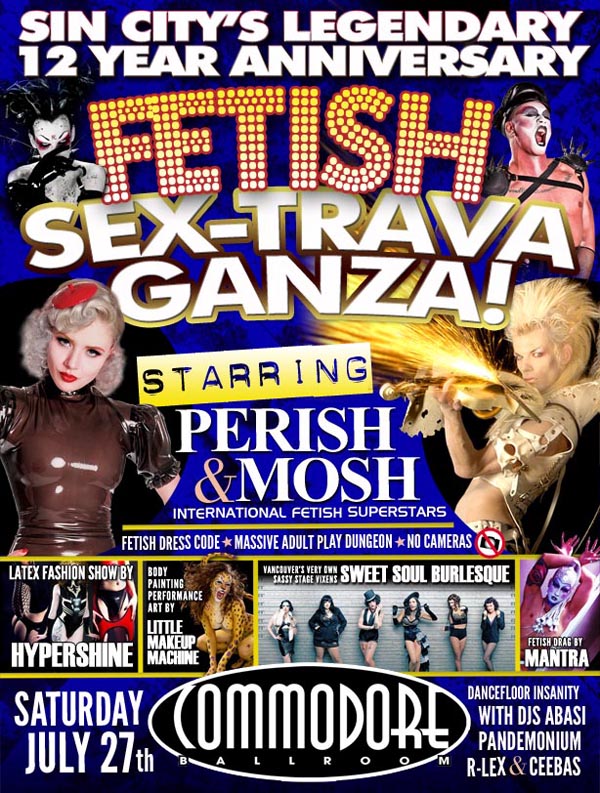 DAY TWO OF THE 1st ANNUAL VANCOUVER FETISH WEEKEND!
ADVANCE TICKETS & EARLY ARRIVAL HIGHLY RECOMMENDED
Vancouver Fetish Weekend website, info and tickets here!
---
Check out the insanely hot promo video for the event, filmed at last year's anniversary party!
Join the single biggest fetish club party to ever hit Vancouver!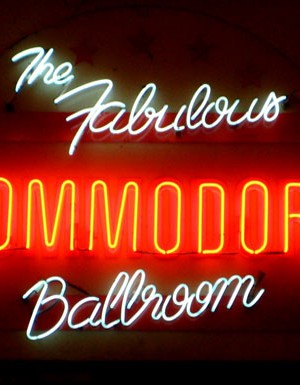 The main event of the Vancouver Fetish Weekend fully brings the local fetish scene to the international stage as we welcome the many visitors who have travelled from out of town to join our local kink community! Expect to meet many new friends and have the time of your life as we celebrate the 12th Anniversary of Sin City Fetish Night at The Commodore Ballroom.
Since opening its doors in 1929, The Commodore Ballroom has won countless awards recognizing its importance as a local landmark, exceptional operational efficiency and status as the city's favourite live venue. Most recently, The Commodore was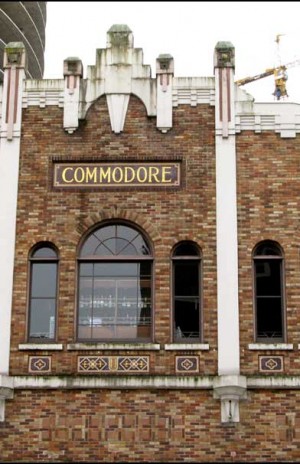 named one of the Top 10 Most Influential Clubs in North America and the Most Influential Club in Canada by Billboard Magazine in 2011. We are honoured and excited to be bringing the fetish community to this historic venue and are certain that this will be a night none will ever forget!
We have spared no expense and going even further, converting the ballroom into a 1,000 person fetish nightclub with an additional sound & lighting custom installation by PROMOSA.
The Commodore Ballroom
868 Granville Street, Vancouver, BC V6Z 1K3
(604) 739-4550 : www.commodoreballroom.ca
Located in the heart of downtown Vancouver
(map located at the bottom of this event listing)
---
AWARDS & MEDIA RECOGNITION :
"EVENT OF THE YEAR" – Vancouver Nightlife Awards (2010)
"ONE OF THOSE RARE EVENTS WHERE LITERALLY ANYTHING GOES" – Abort Magazine
"CONSISTENTLY RATED ONE OF VANCOUVER'S TOP ALTERNATIVE EVENTS" – Xtra West
"BEST PLACE TO DANCE TOPLESS" – Terminal City
"DJ PANDEMONIUM BEST LOCAL DJ" – Westender Best Of The City (2008)
---
STRICT FETISH DRESS CODE IN EFFECT
No effort = no entry, no exceptions! For more information, please see the full dress code listing here.
OPTIONAL OUTFIT THEME : FETISH ZODIAC
While ANY and ALL fetish outfits are accepted, we highly encourage people to join in the optional FETISH ZODIAC theme to highlight the 12th anniversary of host event Sin City's 12th Anniversary! Combine any of the Chinese Zodiac or Astrological signs with a fetish theme and wow everyone around you.
PRIZES FOR BEST FETISH OUTFITS OF THE NIGHT!
We HIGHLY encourage you to seek out others with matching zodiac theme outfits and get group photos in the glamour photo booth or with our roving event photographers!
Just a few Zodiac Animal Fetish Options :
Fierce Tiger
Seductive Snake / Reptile
Dragon / Scales
Mischevious Monkey
Dog / Puppy
Raunchy Rooster
Filthy Pig
And a few Astrological Sign ideas :
Gemini : fetish identical twins
Capricorn & Aries : goat & ram horns
Taurus : bull horns, nose rings
Cancer : crustacean carapace, crab claws
Leo : lions, lionesses, sex kittens, cat ears and tails
Libra : Lady Liberty
Scorpio : Scorpion stinger tails & claws
Sagittarius : Archer
Pisces : scales & sea creatures
Virgo : virginal maiden, white ribbon fabric outfits
---
MAIN STAGE FETISH PERFORMANCES
International male fetish superstar PERISH and renowned fetish model & performer MOSH are performing for the first time in Western Canada, brought all the way up from LA just for your viewing pleasure. Joining them are local stage vixens SWEET SOUL BURLESQUE (including Little Miss Risk, Lola Frost, Crystal Precious, Rita Star and Cherry OnTop) and numbers from make-your-eyeballs-pop fetish drag sensation MANTRA .
MAIN STAGE ULTRA-LATEX FETISH FASHION SHOW
Local high fashion, S&M and club wear designers HYPERSHINE LATEX present an exclusive collection of custom works made specifically for this event!
NEARLY-NUDE FETISH ZODIAC BODY PAINT ART PERFORMANCES BY LITTLE MAKEUP MACHINE
---
MASSIVE ADULT PLAY DUNGEON!
Huge front and center dungeon and suspension play areas provided by MVK and SIN CITY FETISH NIGHT, with bondage, rope suspension and shibari demonstrations by METRO VANCOUVER KINK and the VANCOUVER DUNGEON MONITOR TEAM .
---
RED-HOT MAIN ROOM DANCEFOOR HOSTED BY DJS :
PANDEMONIUM
R-LEX
ABASI
CEEBAS
+ mystery guests!
---
ABSOLUTELY NO UNAUTHORIZED CAMERAS
We will have a glamour fetish photo booth available on site and roving photographers to capture the party in action with willing subjects, but otherwise, no photography is permitted. This party is OFF THE GRID to enable attendees to fully express themselves. As well, complimentary "NO PHOTO" buttons will be available at the front door for those wishing to fully remain anonymous all night.
---
MAP :