Feb 14 : Valentine's Fetish Ball @ Imperial
When : Friday February 14, 8PM-2AM
Note that there is an 'Intro To Dungeon Monitoring' seminar presentation from 8:30-9:30 in the main room! The seminar is FREE to attend with no extra charge to your admission fee! Read on for the full details!
Where : Imperial Nightclub, 319 Main Street
Valentine's is always one of the most popular and high-spirited parties of the year at Sin City! An onstage play dungeon, custom fetish visuals on a giant full size movie screen, two rooms of DJs, dancing & non-stop kinky partying in a beautiful renovated theatre special event space – what's not to love? For this party, we return to the gloriously opulent IMPERIAL VANCOUVER!
---
'Intro To Becoming A Dungeon Monitor' Mini-Seminar 8:30-9:30 PM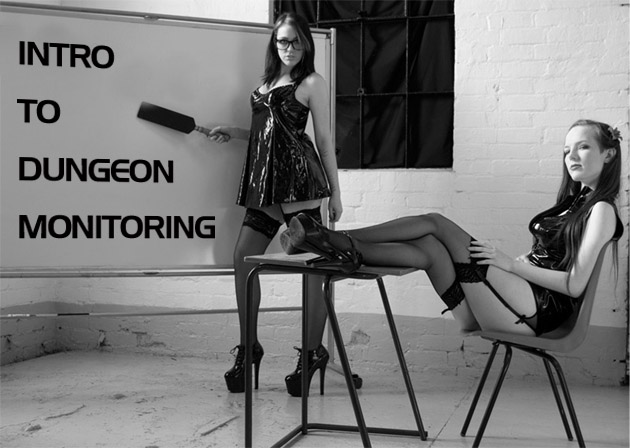 We're pleased to announce our first ever official Kink Education session at Sin City! Prior to the Valentine's Fetish Ball on the 14th at Imperial, the Vancouver Dungeon Monitor Team will be hosting a one-hour mini-seminar with the topic 'INTRODUCTION TO DUNGEON MONITORING.' There is no extra charge to attend – the seminar is included in your cover charge! What other event offers you a full scale fetish party AND a kink info seminar for just $10? Just one of the ways Sin is showing the fetish love and giving back to our wonderfully naughty attendees that we consider our extended fetish family!
Doors are at 8, seminar runs 8:30-9:30 on the main stage. This mini-seminar will NOT certify you to be one of our Dungeon Monitors, but it WILL give you an outline of what is offered in the full course and let you know whether it is something that might be of interest for you!
We will be putting out a theater arrangement of rows of comfy red leather couch seats for all who wish to attend, in the prime viewing area right in front of the on stage Dungeon. If you've ever been interested in possibly being one of the Dungeon Monitors at Sin City, you should attend this seminar!
If the idea of helping both keep people safe and also serving as an instigator of naughtiness and kink play makes your ears prick up, you should attend this seminar!
Learn what it takes to be one of the pervy play officiators at ground zero of the action at Sin City – the Dungeon!
---
About The Venue :
The Imperial is a 6,000 square foot stylish, state-of-the-art private event and multimedia facility located in the city's urban core. It retains previous touches of its past life as an Asian movie house, such as the full size movie screen, perfect for larger-than life fetish visuals, terra cotta warriors and Asian decor styling throughout the venue, as well as luxurious seating throughout, with loads of comfy cuddle nooks to relax in while not getting wild on one of the two rooms of DJs & dancing. Learn more about the venue here at their website!
SAY HI AT THE FACEBOOK EVENT LISTING! / OR ON FETLIFE
ABOUT SIN CITY FETISH NIGHT :
Sin City is the ongoing event that taught local fetish party enthusiasts to expect more, MUCH MORE than just the same ol' same ol' from one party to the next! All Sin parties are positively loaded with extra elements which add creativity and inspiration and help take things to the next level. Sin City Fetish Night is Vancouver's longest running fetish night and the premiere destination for those looking for the perfect combination of HIGH ENERGY, HIGH SPIRITS, FETISH GLAMOUR and OFF THE GRID KINKY PARTYING.
IT'S VALENTINE'S! DRESS YOUR BEST …
Themes are ALWAYS just an added bonus and are never mandatory. Any fetish outfit as per the full Sin City dress code will do, but the Valentine's theme is HIGHLY encouraged! We highly recommend any and all of the following :
pink / red / white
angel (but only small wings please! It gets crowded fast!)
kinky cupids & horny devils
fancy lingerie / full tuxedo
hearts / sparkles / glitter
anything else you can dream up!
HERE ARE JUST SOME OF THE PARTY HIGHLIGHTS!
Strict fetish dress code
Themed outfits an added bonus for fun & creativity!
Prizes for best themed outfits
Valentine's theme decor
Camera-free zone / no unauthorized photos allowed
Themed glamour photo booth on site
50/50 fetish flogger fundraiser draw
Two rooms of dancing / two styles of music to choose from
DJ Pandemonium, Evilyn13, Kasey Riot & R-Lex
Custom dance cages & stage dancing
Front & center main room Dungeon
Suspension & bondage play furniture options
Special guest Black & Blue Dungeon Equipment & the 'Spin Of Sin'
Huge movie theater screen fetish visuals
Gorgeous converted move theater venue
Loads of comfy seating & lounge spacev
$10 early bird bird rate from 9-10 PM
$13 after 10 PM with discount pass, $15 w/out
Tickets at door only, first come, first serve
---
STRICT FETISH DRESS CODE
A reminder that all outfits, themed or not, must be styled kinky or fetish to gain entry to the event as per the fetish dress code. Unlike other events which lower or drop their fetish dress codes for some events, Sin City's fetish code is the same at every party, regardless of theme, and has been the same since our very first event back in 2001. Our mission to keep it kinky, creative and consistent from one event to the next! Track suits? Plain athletic wear? Plain suits? Plain t-shirts? You will never see these at any Sin City event, ever. We promise to keep it kinky!
THEMED OUTFITS ARE AN ADDED BONUS FOR FUN & CREATIVITY – ALL FETISH OUTFITS OF ANY KIND ARE ALWAYS WELCOME AT EVERY EVENT!
Of course any fetish outfit or costume is awesome, but there are major bonus points for matching the Valentine's theme!
---
NO UNAUTHORIZED PHOTOS ALLOWED
As always, Sin maintains a strict no cameras policy, preserving the atmosphere of mutual respect and safety! You can go as crazy and kinky with your outfits as your imagination will let you, and what happens at Sin City … stays at Sin City!
For those exhibitionists who want to show off their outfits or awesome selves for posterity, feel free to visit the photo booth and get a photo taken for the official web gallery or have a photo printed out on the spot!
THEMED GLAMOUR PHOTO BOOTH HOSTED BY ATRATUS
50/50 FETISH FUNDRAISER FLOOGER DRAW IN SUPPORT OF PACE!
At this party, Sin City's famous 50/50 fetish fundraiser draw will be in support of PACE – donate, possibly win a couple of hundred dollars extra drinking money, get complimentary spankings from our sexy fetish fundraiser flogger boys & girls AND help raise $200+ in much-needed funds for a worthy local charity. PACE is a sex worker led and driven organization offering low-barrier programming, support and safe respite for survival sex workers in Vancouver. More info on PACE here.
---
TWO ROOMS OF DJs & DANCING TO CHOOSE FROM
Main room : electro / 80's / pop / industrial / rock with DJ Pandemonium & EVilyn13
Mezzanine room : all underground electro with DJ Kasey Riot & R-Lex!
---
PLUS OF COURSE THE SIN CITY DUNGEON!
The Sin City dungeon is one of the hottest spots of every Sin event! Come and indulge your voyeuristic tendencies, or let out the exhibitionist in you and get wild on one of our kinky play stations, all under the watchful eye of the Vancouver Dungeon Team.
SPECIAL GUEST : BLACK & BLUE DUNGEON GEAR
Nick Black makes some of the highest quality dungeon & bondage furniture this city has ever seen and will be bringing down many of his signature pieces for Sinners to play on!
MAP:
DISCOUNT COUPON :