Spring 2014 Update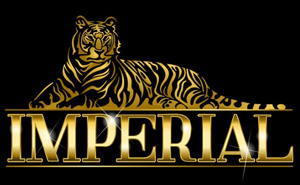 WALDORF RE-OPENING PUSHED BACK TO MAY 1
We regret to announce that the re-opening date for the Waldorf has been pushed back to May 1st! While doing their final inspections, a major plumbing issue was discovered which requires a floor being removed during the renovation & upgrade. This is the floor under the Tiki Room and above the main Cabaret Room – no events are possible at the venue while this upgrade construction is taking place. We look forward to re-launching the multi-level, multi-room, hotel takeover Sin City parties this summer when they do re-open with all the renovations finally complete!
IMPERIAL VANCOUVER BECOMES SIN CITY'S NEW PERMANENT VENUE
Our very much loved new venue Imperial Vancouver has formed a very tight partnership with Sin City and has rapidly grown into one of the new favourite venues in the local fetish scene. With just a few exceptions, we're thrilled to announced The Imperial will be home to Sin City on the second Saturday of each and every month for the forseeable future.
The venue is a gorgeous renovated theater which is absolutely perfect as a home for fetish events. In addition to a relaxed vibe and wonderful staff, the venue itself has tons of comfy lounge seating space, a full size movie theater screen for over the top larger than life fetish visuals, a stage for our truly on stage front and center Dungeon play area, and features a second mezzanine room which you'll see being used over the upcoming events as a second room for DJs & dancing, as well as a fetish bazaar and marketplace.
Sin City is also returning to a monthly format!
Some 8 years ago now, Sin City expanded to twice monthly. At the time we were at a smaller space and it had become common to see lineups of 90 minutes to two hours at every Sin City event. In order to best serve our attendees, we added an extra party in the month to cut down on the lineups! Now that we are at a venue which is literally double that size, we'll be staging just one giant, amazing party each month where our Sinners can be guaranteed to have the best time possible. We will occasionally be having an extra party in the month for some of our bigger themes – these parties will be full Sin City Fetish Night events, with the fetish dress code in full effect along with everything else you would expect from Sin City.
We maintain our commitment to KEEP IT KINKY at EACH AND EVERY event that bears the Sin City name!
Upcoming events :
More dates will be added as they become finalized!
Friday February 14 – Valentine's Fetish Ball
Saturday March 8 – Corset Theme Ball & Fetish Bazaar
Saturday April 12 – Carnival Of Kink
Saturday May 10 – Fetish Hospital (Alternate Venue TBA)
Saturday May 31 – Sin City 13 Year Anniversary Sextravaganza