Add some body paint to your kinky carnival or fetish circus outfit! Book your spot now!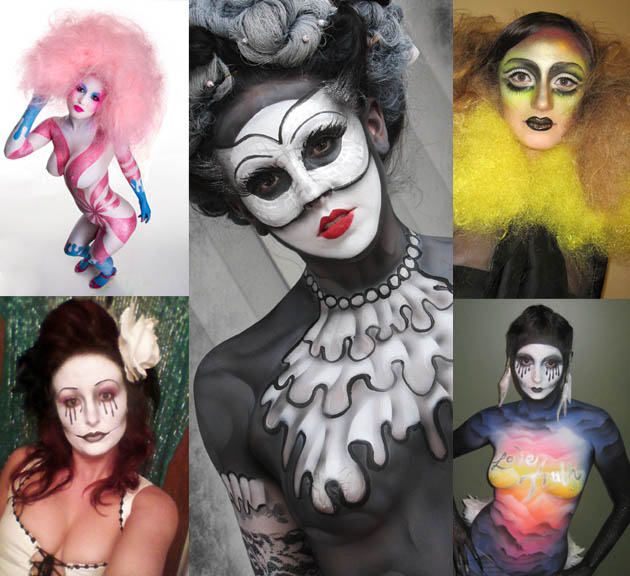 Not sure what to wear to the upcoming Carnival of Kink fetish party on April 12? Want to add some face or body paint accents to your already sexy costume, or even hotter, wear JUST body paint as your outfit?
Book your makeup / face / body paint appointments with Jennifer Little from A Little Artistry now before it's too late! There are only a few spots left and they are going FAST. You can either book a time slot for her on site set up at the party and get painted right at Sin City, or you can book an in studio session and get painted before hand.
Email Jenn here for rates & to book your spot –> jenn@littlemakeupmachine.com