Oct 2023 Long Weekend Party Photos!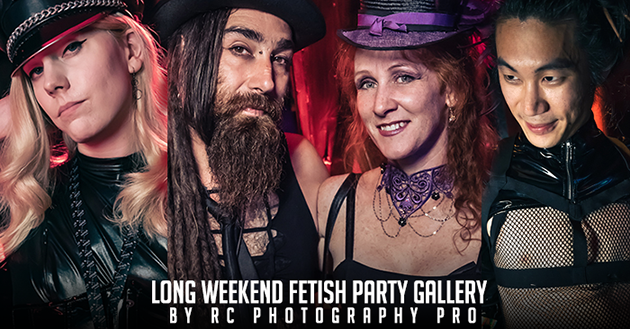 Check out this gallery as Sin City returned for only the second time in many years to invade the legendary RED ROOM for a long weekend party! It is a rare treat to host an event for our community in this space, as it suits our kinky dance + play + social vibe perfectly! From the top tier sound & lighting system, to the plush booth seats, to the various play spaces … everything just fit together perfectly, with a killer vibe from open to close!
All photos by RC Photography Pro! To see more of his work, visit his Instagram –> HERE
When sharing photos, please remember to @ tag or # hashtag SinCityFetishNight on Instagram so we can re-share and highlight any photos you post! Plus, tagging the event gives credit back to the hard working organizers and photographers that helped make these moments possible for everyone to enjoy!
Pro Tip – once you have clicked on a photo, and are in the pop-up view window, you can use the left and right arrow keys to scroll through the gallery!
---