200+ PHOTOS FROM SIN CITY'S CARNIVAL OF KINK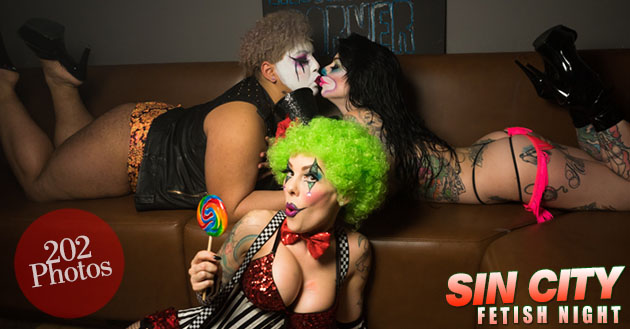 It's only been a couple of months but we already miss the Odyssey like blazes! Check out these ultra kinky and ultra colourful photos from Sin City's Carnival Party, always one of the top events every year!
All photos by Frankie Panky – if you would like a high-rez digital file or a printed glossy, please visit Frankie at his Facebook Page and send him a message!
Note that you can use the left and right arrow keys on your keyboard for fast scrolling through the gallery once you are in the image pop-up display browser window!
---