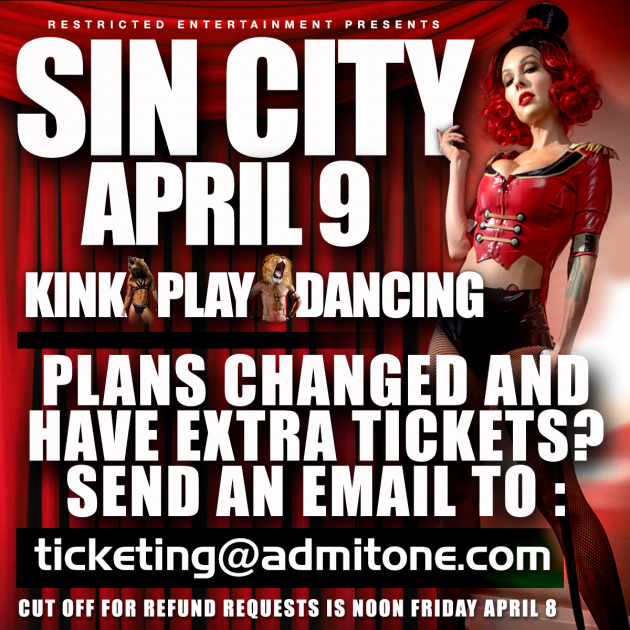 ---
CHANGED PLANS AND HAVE EXTRA TICKETS?
No problem, we know people still have plans changing due to the crazy nature of the pandemic as it continues to evolve and affect people's schedules. If you need a ticket refund heading into the party, send an email to address below :
CUTOFF FOR REFUND REQUESTS is noon, Friday April 8.
After this time, all ticket holders are responsible for the tickets they committed to. You certainly may still send in a ticket refund requests after this and the ticketing department MAY be able to get to it before the event, but it is not guaranteed. All refund requests must come in at least 24-36 hours before the event starts in order to have enough time to be processed. 24 hours before the event starts, all purchased tickets become final sale.
BEWARE OF SCAMMERS!
ADMIT ONE is the -only- official ticket vendor for events at the Imperial. Buying from third party resellers is strictly at your own risk. Anyone trying to re-sell tickets ahead of the event can simply get a refund from the ticket vendor – this is recommended instead of reselling them to a third party!
In the event of tickets being refunded, they will always be refunded to the ORIGINAL PURCHASER. If they were re-sold, it is up to the original purchaser to transfer the refund to the new ticket owners.
---
Read More →