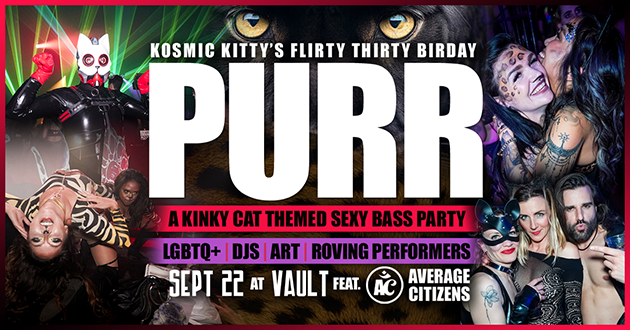 When : Friday, Sept 22, 2023, 10pm-4am
Where : The Vault, 247 East 1st Ave
Tickets : $30-40 + s/c
All the Love Cats & Sex Kittens of Vancouver have made PURR one of the most red hot events in the city! It will have been five months since the last PURR party in Vancouver, but the crazy support from all the PURRVERTS of the city have allowed us to lock in another date for another multi-room party of mischief & mayhem! Join us for a frisky takeover of VAULT, that crazy cool new late night industrial warehouse venue is talking about! Two different rooms of DJs and dancing, kinky playroom, vendors, aerial performers and lots more … PLUS it's Kosmic Kitty's flirty 30th birthday party as a juicy cherry on top!
GET TICKETS / RSVP FACEBOOK / RSVP FETLIFE
Read More →