Saturday August 20 – Sin City Vs. Coffin Club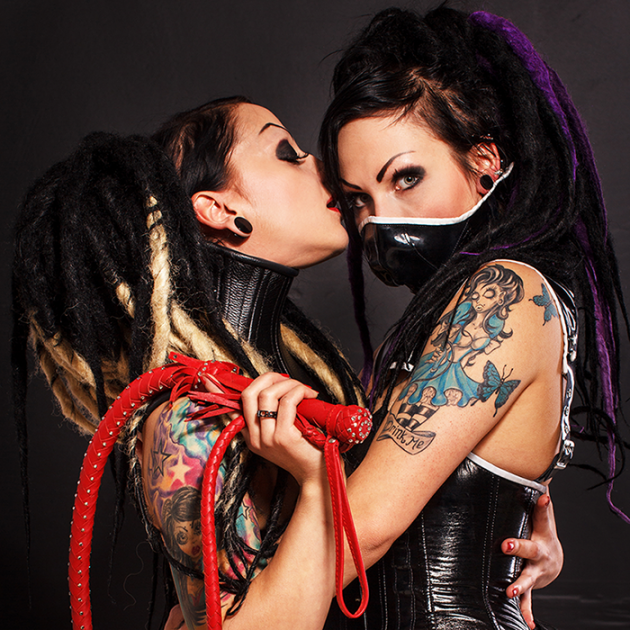 BUY TICKETS HERE / RSVP FACEBOOK / RSVP FETLIFE
---
SIN CITY Vs. COFFIN CLUB
THIS SATURDAY AUGUST 20 / 9pm-2am
AT THE IMPERIAL / 319 MAIN ST
STOMP + SWOON + DANCE + KINK + PLAY TO A MIX OF RETRO + 80s + 90s + GOTH + ROCK + INDUSTRIAL + POST-PUNK + EBM + SYNTHPOP + ALTERNATIVE CLASSICS
Join us for a pop-up Goth Night Vs. Fetish Night Party, where everyone is welcome, from fully casual wear, to fully head to toe fetish!
Two levels, three rooms, and loads of freaky fun to be had in a gorgeous renovated movie theater special events venue! Read on for details!
---
We've had a lot of people asking our crew from RESTRICTED ENTERTAINMENT to do a more old school kink night featuring an alternative music format, hearkening back to when the goth scene and the fetish scene more directly overlapped! Well this is it! We are taking over the mighty IMPERIAL CABARET, and though it's a last minute pop-up party, you know the Restricted Crew always brings a huge production to every party for maximum vibes!
There being a short lead-in to this party, please help support your local kink & dark alternative community by inviting friends, and posting a shout out to the event, to help get the word to as many people as possible!
For those wanting to dance, even if you're not familiar with the genres, fear not, there will be lots of ultra dance and electronic vibes all night, though a heavier and darker vibe to the music than at most current fetish events in Vancouver!
LGBTQ2IA+ / Trans / Gay / Straight / Cross-Dress / Drag / All Gender Expressions, Identities & Preferences / All Body Types, Shapes & Sizes / All Age Groups (19-65+) / Hard-Core Regulars / Total Newbies Who Just Want To Dance / ALL WELCOME!
---
Short version of the juicy details :
– no dress code on main level
– fetish dress code only on balcony level
– fetish play area upstairs
– casual wear OK, but dressing up fetish highly encouraged, whether it's a mild or wild look!
– no photos inside!
– huge sound system to push the beat deep into your bones
– custom built dance cages & dance platforms
– smoke breathing gargoyle decor
– kink visuals & black light environments
– pole dancers & main stage shows!
– $18 advance / $20 day before 10 PM / $25 after
DJs :
– Pandemonium
– Evilyn13
– R-Lex
– Vortex
Featured Stage Performers :
– Sara Tonin
– Kosmic Kitty
– Lily Chorosive
---
More full details for those wanting a little more to sink their teeth into :
NO DRESS CODE on the main floor and main areas of the party … everyone is welcome to attend in any attire they feel comfortable in, but it is HIGHLY encouraged to dress goth / industrial / fetish / latex / harnesses … at the very least wear lots of black 😉
UPPER LEVEL BALCONY dungeon, kink & play area … fetish dress code required to attend! Spanking and play benches on site along with our dungeon hosts, cuddle couch space galore, and a 100% fetish-only vibe from the mezzanine where you can play, chill, and still watch the action on the main floor and main stage from above. Not sure what counts as fetish dress code? Check out the full writeup of what will and won't pass at –> http://sincityfetishnight.com/house-rules/fetish-dress-code/
NO PHOTOS PERMITTED INSIDE … so that everyone feels comfortable dressing as wild as they want!
ABSOLUTELY NO TOUCHING WITHOUT ASKING … Sin City, Coffin Club, fetish and goth events in general have been proponents of Consent Culture for decades and it is expected etiquette for all guests to be respectful of each other, and at all times taking direct responsibility for helping be part of an environment where people feel free to express themselves through kinky & creative costume, dance and sexy socializing. This means absolutely no touching anyone, ever, without prior consent given.
---
STILL HAVE QUESTIONS? EMAIL US AT :
---