SIN CITY VENUE UPDATE – HINDENBURG CLOSING!
A huge and mighty THANK YOU to everyone who attended the absolutely over the top closing party at The Odyssey! And an even greater thank you to the management, staff and everyone at the venue for bringing Sin City on board into what quickly became one of our favourite homes for Sin ever. Though we were only at the venue for a relatively short couple of years, an incredible amount of memories were packed into that time. It's a crazy time in Vancouver, with venues closing left and right in the blink of an eye, with no new venues coming to replace them. Everything has already been moved out of the Odyssey, walls are already being knocked down, and it's already being converted into whatever business it will be next. Meanwhile, the bonds which connect us all in the kink community cannot be broken by a venue closure – and the parties, events and social gatherings will continue come hell or high water!
The next BIG event on the horizon is Vancouver Fetish Weekend, happening July 26-27-28-29-30 across a variety of venues in the city.
But what's next for a regular spot for Sin City?
Well, there's ANOTHER venue closing now as well, one that has been coming for some time, where we've already had a farewell party (or two!) before, but this time, it's for good, as the building has been sold and the developers are moving in.
Just over 17 years to the day since we started Sin City there in May of 2001, it's finally time to announce :
The Hindenburg is closing.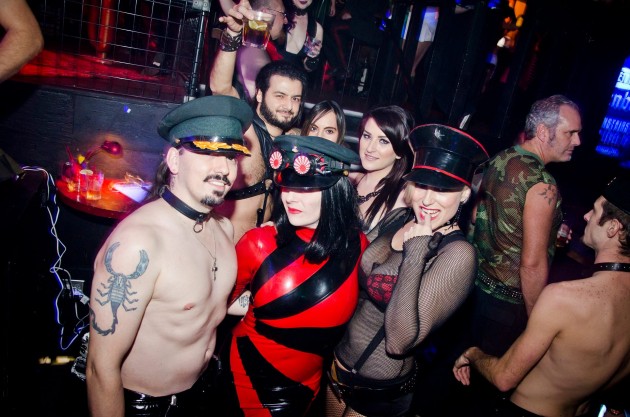 It's had many names over the years : The Hungry Eye, The Limelight, Club 23 West, The Hindenburg … and for the entire time, has always welcome the alternative and kink scene as part of its weekend offerings, but the building has finally been sold, with the developers and bulldozers coming.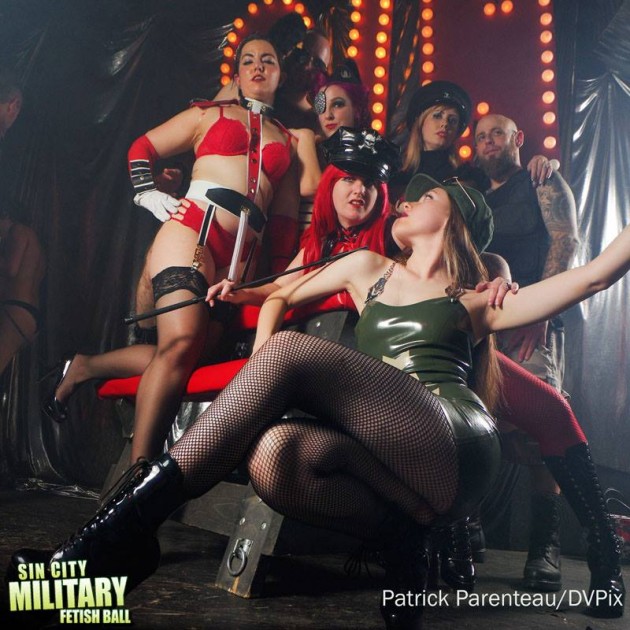 Some time in the next short while we will be getting the official FINAL date. We will definitely be getting one more party there for Sin City, and if we are lucky, two. We'll have word shortly when we can have those events, and they'll be sometime in the next two months, and then it's time to say our final goodbye to the home where Sin City started, and exploded into a cultural phenomenon in the city, with a residency spanning well over a decade. We've spent endless hours cultivating the space over the years into a pervy playground with lots of options for kinky socializing, play and dancing, and we're thrilled to get back in just one or two last times at a venue where we can have two separate rooms of different types of music, stage dancing, full size areas and rooms dedicated to kink and rope play, a photo booth area and more.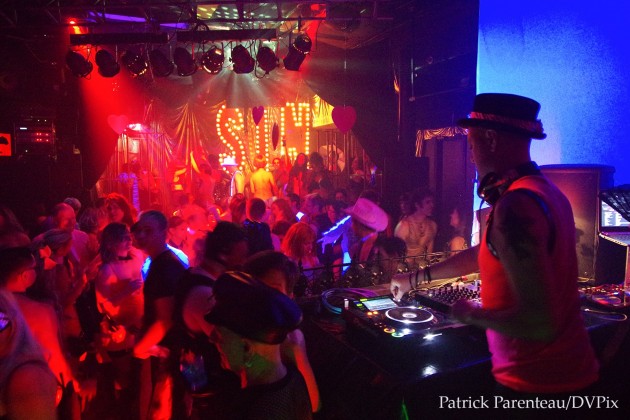 So where is Sin going after Hindenburg closes?
Sin City's roots and history run very deep in this city, and we always are able to find us another quality venue where we can get our freak on in safety in a home that appreciates and welcomes the kink community. But it is true, venues are more scarce in Vancouver than ever, with more demands that need to be met, and it is certainly possible that moving forward, we may be entering into a time when events may not be able to happen on as regular a schedule as we have been used to in the past. As opposed to being on the same weekend each month, it may be that events happen on slightly different Saturdays each month, depending on the availability of our preferred venues.
We will be having more events at The Imperial!
We absolutely love the staff and the space at The Imperial, and it is where we have all our larger events such as Halloween and Anniversary. We have already locked down several dates in the future for Sin, including our massive Military Fetish Ball in November. However, The Imperial is a LARGE capacity club, and is not as suitable for our more regular or mid size events.
We will be having more events at The Waldorf!
There are less and less venues in Vancouver which allow for multi-room parties, which we consider essential to the vibe of kink parties, where different options and vibes can be offered within one event. The Waldorf is one of the most unique and best venues left in the city with this flavour. We are already making plans with the Waldorf to increase the kink options at future events even further!
There may be one-offs in new spaces!
We love bringing our kink community into new playspaces, and will be actively looking for new venues which can be a more permanent home, where we can return to a more regular monthly Saturday schedule.
We should have a list of upcoming events, themes, dates and venues in the next short while, taking us right through to Valentine's.
Thank YOU for supporting the Vancouver kink community simply by showing up and being part of the events!
Each and every person who comes out to Sin, and all the events in our local community, are a part of what makes the events so special to so many people!