ROPE PLAYER CALLOUT FOR MAY 21!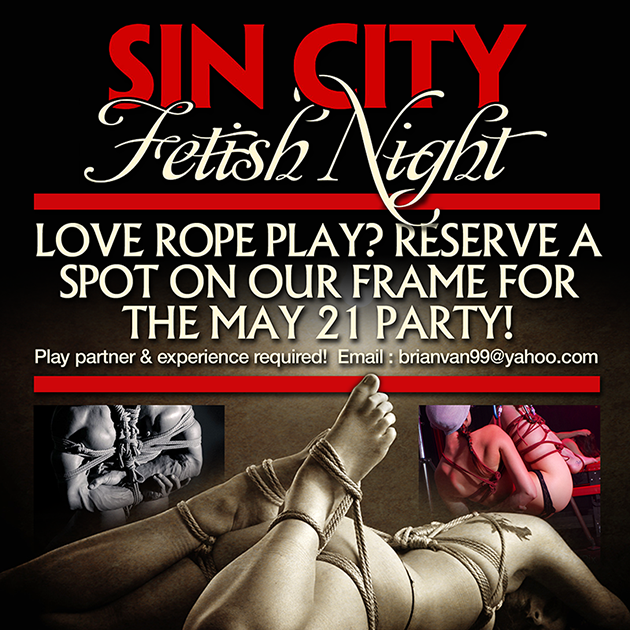 Love rope? We do too!! Looking for rope players for our Saturday May 21 event!
We are pretty excited to be welcoming back a cornerstone of the Vancouver kink community, RASCAL_21, and his legendary rope play space and frame, front and center in the main social area of the party!
In order to use the rope play space, you must have a partner, have at least some basic experience, and you must book a spot to use it ahead of time!
If interested, send an email to : brianvan99@yahoo.com
Note that we will not otherwise be offering walk-up bondage rides at the party this weekend – if you want to use the rope area, you'll need to book a spot ahead of time to use it!
---