Front Counter Staff
Get On The Sin List & Sign Up For The Newsletter - It's Free!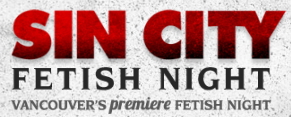 Stay in the loop for our monthly Sin City Fetish Night parties, as well as the massive annual Vancouver Fetish Weekend! Get news of and links to upcoming events & photo galleries right to your inbox, as well as exclusive advance and early bird discount opportunities to our biggest events of the year!
Your information will *never* be shared or sold to a 3rd party.